How To Get Started With Email Marketing: A Beginner's Guide
There are numerous marketing strategies and communication tools available, email marketing continues to outperform them all.
Are you wondering why this age-old marketing strategy still prevails? We've got the answer for you.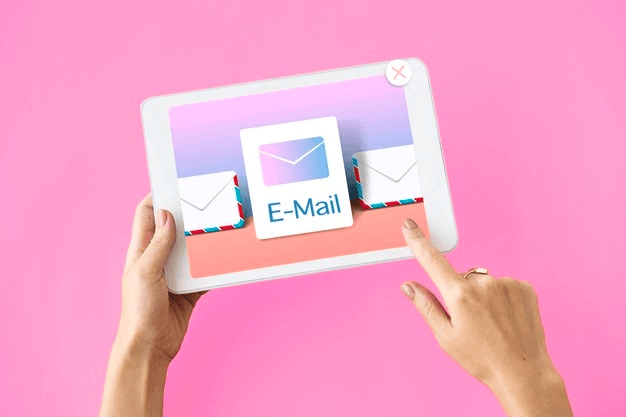 Despite the social media outbreak, people still value emails. According to FinancesOnline, the number of email users is rising every year.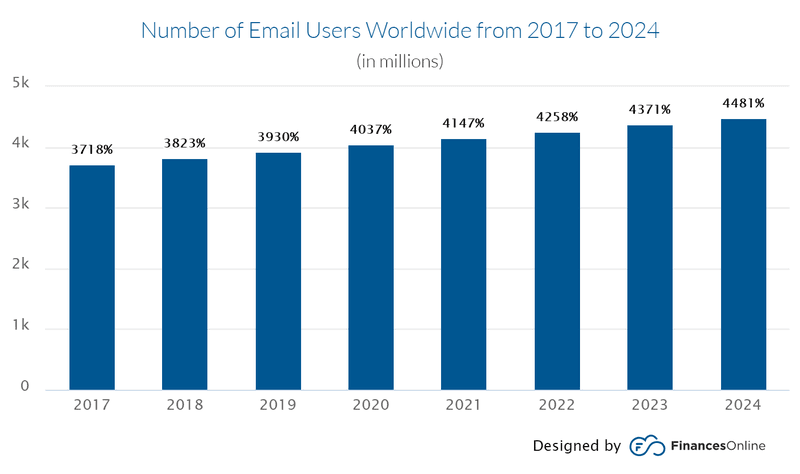 With email marketing, you control the connections—algorithm changes don't affect your reach. That's why having an efficient email marketing strategy is necessary.
Your email marketing strategy, on the other hand, may fail miserably if you do not follow proper guidelines and make informed decisions. As a result, in order to assist you, we will walk you through the steps, tricks, and strategies for executing a successful email marketing campaign.
Table of Contents
TL;DR
An alignment among your email list, ESPs, and goals are necessary to achieve success in email marketing.
Lead magnets are an efficient technique to collect email addresses.
Before you start out with any marketing campaign, it is essential to have clear goals. Email marketing is no different.
Without gaining permission, you should not send promotional emails to your prospects.
Measuring the analytics will give you an insight into how your campaign is progressing.
The Components Of Email Marketing
To get started with email marketing, you will need to know about three elements: email lists, email service provider (ESP), and email marketing goals.
Email List
An efficient email list is required for successful email marketing. It is a record of people who have agreed to receive marketing emails from your brand.
There are several ways to create an email list. The simplest method is to use lead magnets to attract them. Lead magnets provide information that your target audience may be interested in. However, in order to take advantage of these offers, they must provide you with their email addresses.
You can also build your email list through services like OneMoreLead. It offers a database of over 40 Million verified B2B prospects, which you can use to search and filter information to find the leads that suit your needs.
Email Service Provider or ESP
Email marketing providers assist you in managing your email marketing efforts. Email service providers are usually companies that can help you build email lists and send emails.
Email Marketing Goals
Achieving business goals is the key focus of introducing new email campaigns. Email marketing can help you to achieve:
More sales.
Increased brand value.
Engaged clientele.
More brand recognition.
Enhanced consumer retention.
Your efforts behind email marketing will only be successful when your goals align with what your ESP and Email database can offer.
Getting Started With Email Marketing
1. Building an Email list
To send emails, you first need an email list containing the information about your prospects. You can start by adding a sign-up form or a banner on your website encouraging people to subscribe.
2. Offering Incentives To Your Leads
People are reluctant to share their email addresses. As a result, you must make your email campaign appear profitable in order for them to share their email addresses.
PDFs, templates, checklists, and free tools are all examples of downloadable assets related to your business. You must determine what works best for your target audience and act accordingly.
Search Engine Journal does it brilliantly. They added a checkbox of areas of interest, which allows them to understand the needs of their audience.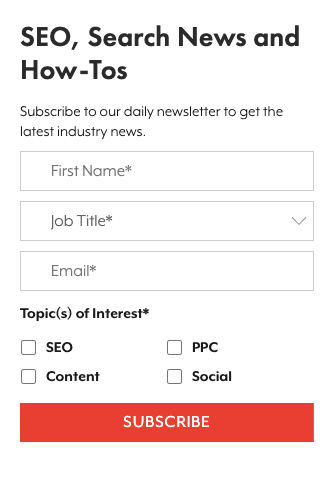 When you know the area of interest of your audience, you can send them content that will cater to their needs. Your CTA should bear a strong message that would encourage your subscribers to share their emails.
A simple text like "Share your email to get updates" won't get you anywhere. You have to be creative, add value, and be specific.
3. Segmenting Your Email List
Segmenting your email list entails dividing your list into specific groups based on demographic or psychological data from your subscribers.
You can take the following steps to segment a list:
Analyzing customer behavior.
Analyzing the demographic data of the audience.
Newsletter subscribers.
Based on daily, weekly, bi-weekly, and monthly subscribers.
Similar to targeting in paid advertisements, splitting your list allows you to offer more focused messages.
For instance, some of your customers are interested in receiving product and sales updates. In comparison, others are more interested in new tools or sales features.
Moreover, you can send it to those who have not opened your previous email asking the reason. You can do A/B testing through content and emails to see what works best for your audience.
4. Generating Personalized Content
Your content does the talking for you. Through your content, you raise the bar of expectation in the minds of your audience. You can run a successful email campaign with a strong CTA and consistent follow-ups.
Your segmented email list will enable you to deliver personalized content to your target audience. This will ensure that you are able to provide the most relevant content to each of your contacts.
However, you have to keep your words to meet the expectations of your audience as well. For example, if you promised them to send one email per week, sending daily will be a dealbreaker for your clients.
On the contrary, if some of your clients expect daily updates from you and you are just sending them weekly newsletters, you're still not living up to their expectations.
5. Sending Introductory Emails
Introductory emails are an absolute necessity while running an email marketing campaign. Therefore, crafting a concise and impactful introductory mail is very crucial.
For instance, Spotify sends this simple, but effective introductory mail after signing up. They welcome the subscribers and let them know about what they can expect. They also include their unsubscribe option in case anyone wants to opt out of their updates.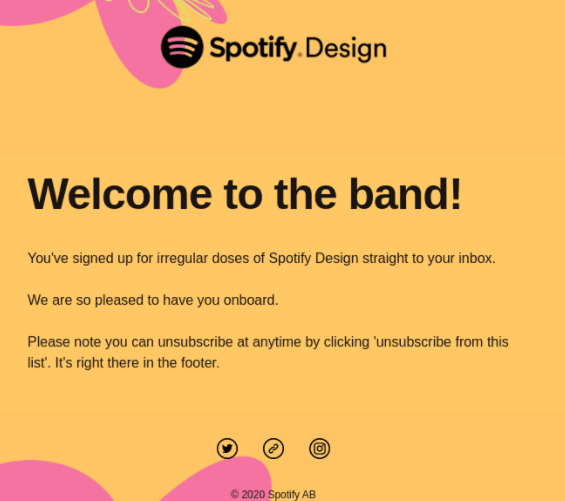 6. Measure Email Marketing Performance
The majority of the ESPs now provide complimentary analytics that can help your measure basic metrics including open rates, click-through rates, conversion rates, and unsubscribe rates. While there are other advanced metrics to track, these four metrics can give you an overall idea about the success of your email marketing campaigns.
The open rate denotes how many people check your emails. An invisible tracking pixel tracks it when recipients open your email. It explains the relationship between you and your subscribers. Low open rates can imply a disengaged audience base.
The click-through rate tells you how many people have clicked on the links you have provided (if you have any). Low CTRs indicate that your message is too generic and narrowly focused.
The unsubscribe rate explains how many people hit the unsubscribe button. It can happen for two reasons: they either don't need your emails or don't find them helpful.
If your opt-in rate is lower than your unsubscribe rate, you've failed to provide value to your audience.
The key to utilizing email marketing metrics is to pay attention to consumer behavior. For example, if the unsubscribe rate increases after a particular automated mail, then work on it. If it happens right after they sign-up, you have to provide more value to your marketing activity.
Maybe the CTA needs something more, the contents are not insightful, or perhaps the email is not crafted well.
The Pros and Cons of Email Marketing
Email marketing is far from dead. But like any other marketing channel, it has its own sets of benefits and challenges. Here's a summary of the pros and cons of email marketing.
The Pros of Email Marketing
Email Marketing is Consent-Based
When a lead shares their email IDs with you, it implies they look forward to getting emails from you. Rather than appearing uncalled for raises the opportunities for engagement and conversions.
Email Marketing Provides you Direct Access
Your emails will land straight into your client's inbox which allows you to have a direct conversation. Moreover, the majority of the users check their mailbox daily. Hence, your mail can easily catch their attention.
Email Marketing Allows you to Provide a Personalized Experience
According to research led by Campaign Monitor, segmented and customized campaigns boost income up to 760%. Thus, consider using demographic and psychographic data while conducting a hyper-targeted marketing campaign like email marketing.
Email Marketing is Measurable
You have the privilege to measure the performance of your email marketing campaign. You can then use these insights to help your future campaigns perform better and boost your ROI.
The Cons of Email Marketing
Email Marketing is Challenging
As much as it is beneficial that you can land straight in your clients' inbox, it is also crucial to note that other companies like you can do the same. It is a tough challenge to be in the limelight in a cluttered inbox.
The Rules of Email Marketing are Tricky
The use of email for business is subject to a number of constraints. Common examples include the CCPA and the GDPR. All of these laws forbid unsolicited emails. Unfortunately, even after subscribing, subscribers can report their emails as spam. In the long run, this can harm your sender's reputation.
Email Deliverability Issues
You can't be sure if your emails will reach your clients' inbox after hitting the send button. Running an efficient email marketing activity requires dealing with delivery and deliverability issues.
Frequently Asked Questions
What is Email Automation?
Email automation is a way to create trigger-based email campaigns that can help your emails reach the right people with the right message at the right time, without human intervention. For example, automation can help you send an email when someone adds products to carts or downloads files from your website.
Why should I opt for email marketing?
Email marketing is a great medium to reach a wider audience and boost sales. It is also a great initiative to develop your relationship with your audience.
How can I build an email list?
Giveaways, contests, coupon codes, and webinars are the perfect bait to gather emails. If you're looking to build an email list for your B2B business, you can also opt for services like OneMoreLead.
Wrapping Up
If you have ignored email marketing because you believe it is dead, you should reconsider your options. If done correctly, email marketing can still be the most effective medium for generating leads.
If you're worried about the deliverability issues of your email campaigns, you need to warm up your email accounts before you start sending out emails. AutoWarmup offers a reliable email warmup service at an affordable cost.
So what are you waiting for? Get started with AutoWarmup today!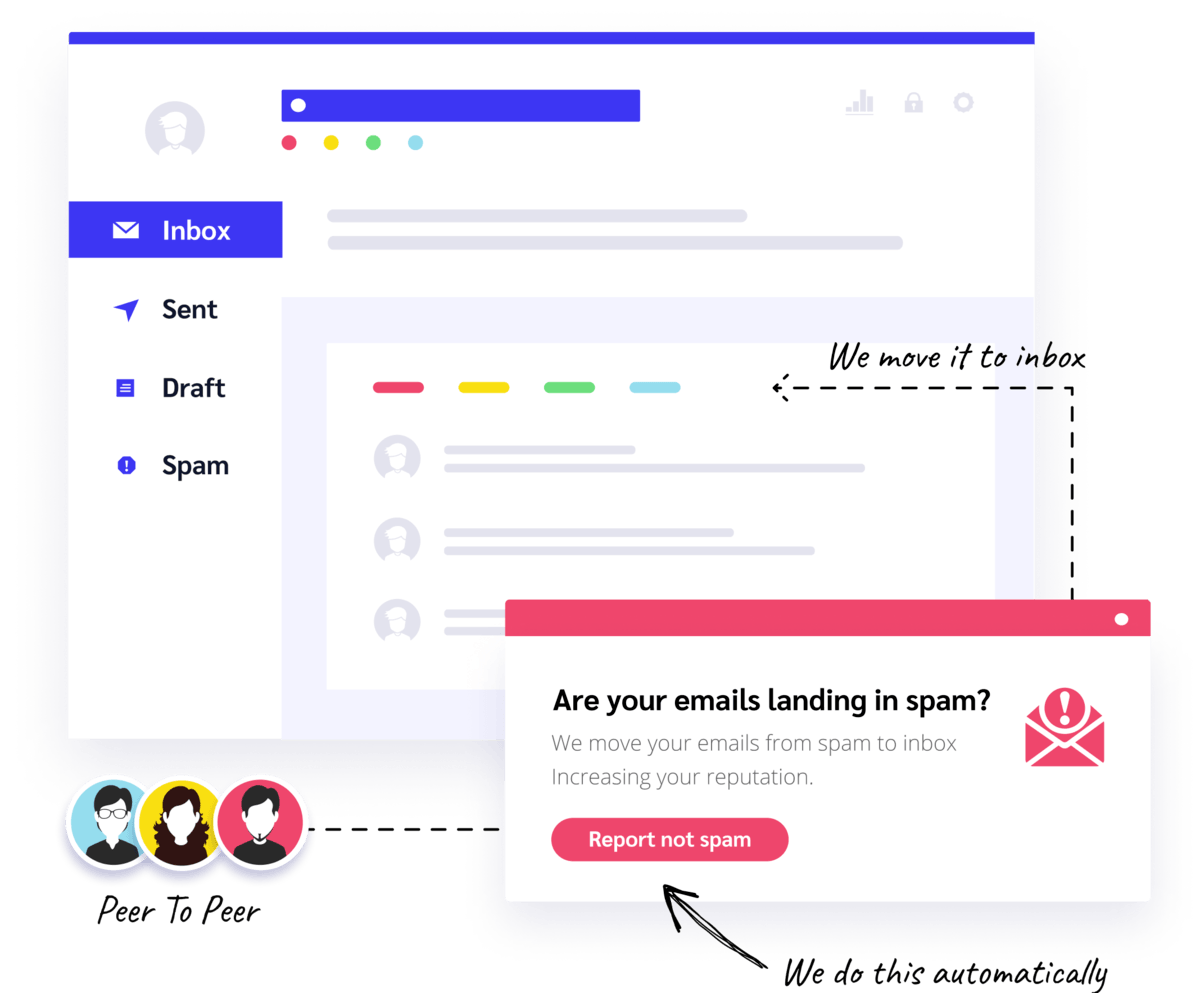 FREE COLD EMAILING
Exclusive Free Trial for Email Warmup and cold emailing software. We make sure your emails land in Inbox